Journal
The journal contains all book entries of your accounting, automatic as well as manual. Automatic book entries are generated e.g. through invoices, fixed assets and depreciations. Manual book entries can be created here directly. An overview: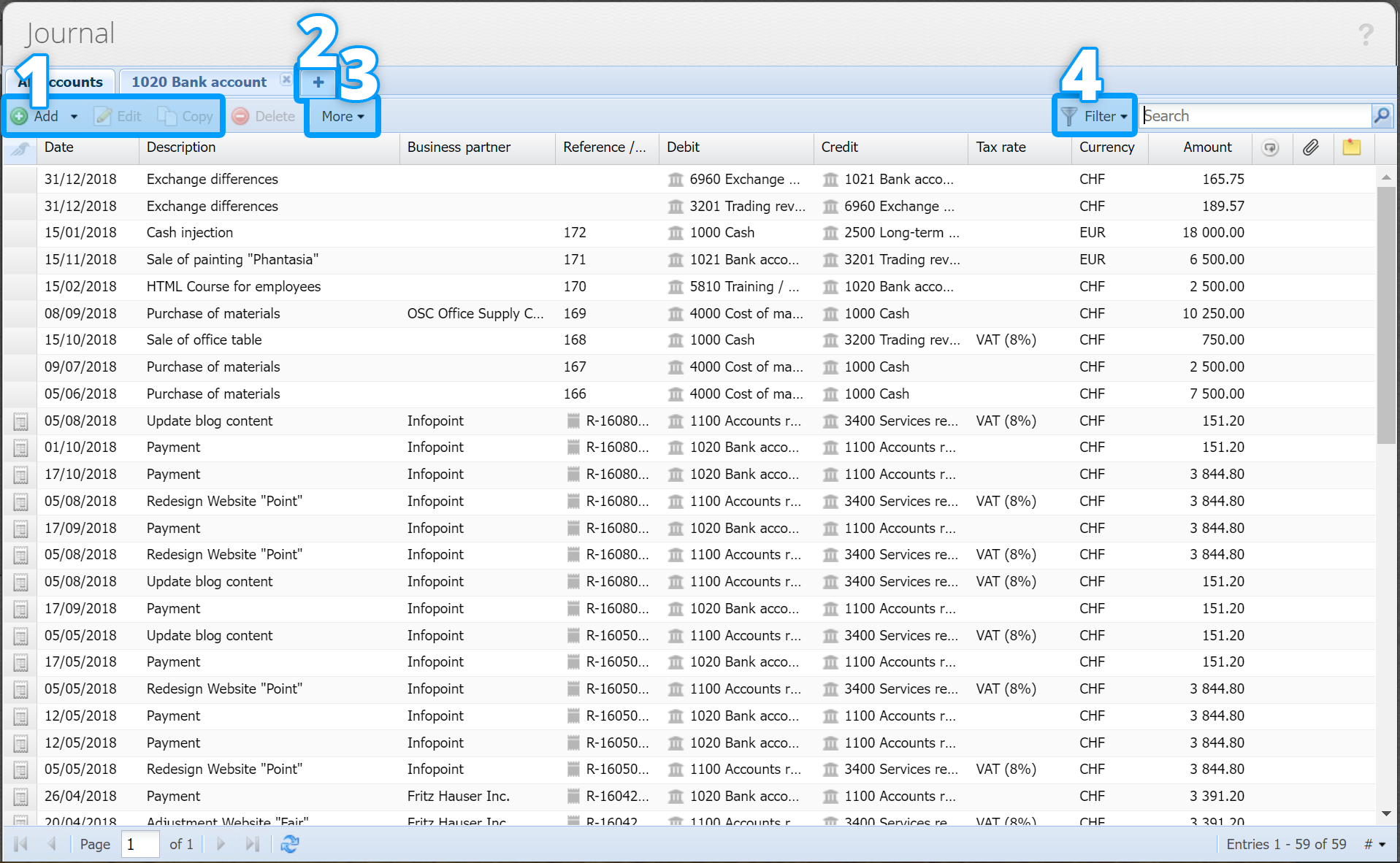 Add / Edit / Copy

[

more

]




Hereby you can create a new book entry resp. edit or copy an existing one. With the Add button you have the following options:


Add book entry
Add opening entries
Add collective entry

(PRO)


Import book entries

(PRO)

Open account journal

[

more

]




Click on the plus tab to open the journal of a specific account. You can search for an account or select it from the list directly.

More




Recurrences


Export table

Filter




In the filter menu you can activate various filters for this view. For example the filter "Only manual book entries": All the automatically created book entries (by invoices etc.) will be hidden and only manual entries shown. You can also clear all the filters here.
All the other functions in this view are described in the Introduction.
Account journal

The journal of a specific account generally looks the same as the main journal, with one exception: Balance is additionally displayed in the table. The balance is displayed for every book entry.
Also the "Add" dialog changes: The selected account is locked and every entry is booked on this account: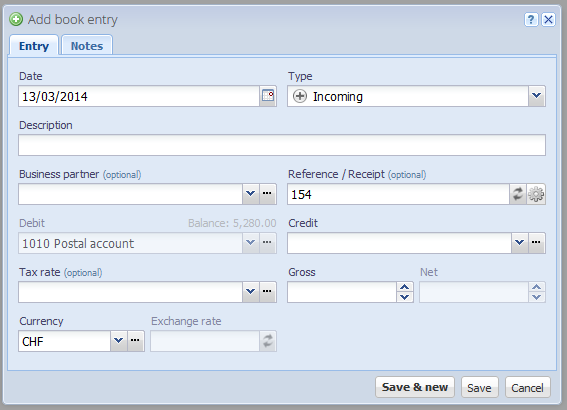 You'll find a new input field "Type" next to the date field. Here you specify if the book entry is incoming or outgoing related to the selected account. For a bank account you could also speak of "earnings" (= incoming) or "expenses" (= outgoing). To select the type very quickly, just type "i" for incoming and "o" for outgoing and switch to the next field with the TAB key.
The selected account is, depending on the type, locked in Debit or Credit and cannot be changed (the field is disabled). You only have to select the contra-account.
All other input fields are described under Edit book entry.
Edit book entry